Age is Beauty: The Pro-ageing Movement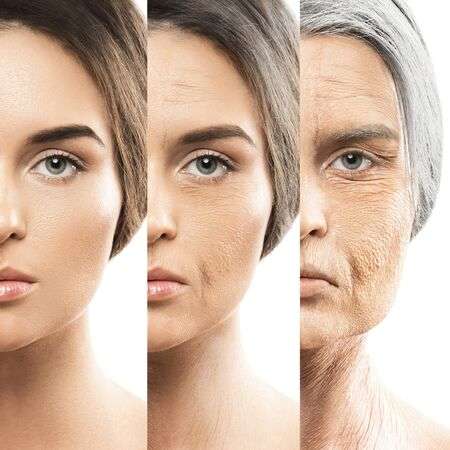 Age is Beauty: The Pro-ageing Movement
Throughout our adult lives, we are told that we should be looking younger. Lose the wrinkles, hide the grey hair, and constantly be looking ten years younger than you are. But what if you could surpass all of the products, the upkeep and just be you? That is the aim of the pro-aging movement, encouraging us all the chance to just be ourselves. Nothing more and nothing less.
This does not by any means translate to letting yourself go. But often we find that the effects of anti-aging creams and products are limited if you do not use them regularly. It is hard to find a cream, oil or ointment that is perfect for your skin. Each of us has tried one or more products in our lifetime and been left feeling disappointed.
Ditch the Chemicals and go Natural
You will find that many anti-aging products work similarly. The antioxidants found in retinol help to fight the damage to your skin over time caused by free radicals. This is hard to avoid and will cause a breakdown of cells over time. This breakdown is what leads to wrinkles. At the same time, if you are looking for a more natural alternative, anti-aging creams are far from it. This is why there is heightening popularity of the pro-aging movement. Steering away from harsh chemical products is a positive step. Many of these products also have inbuilt sun protection, but the secret is that this is one way you can reduce wrinkles naturally.
Slow Down the Aging Process
You can start your routine with sun protection. This will protect your skin from harmful rays and reduce the appearance of lines and wrinkles as you age. But this is the natural progression of our skin. As time goes on, our collagen starts to break down and it is this which can case natural wrinkles, along with skin damage. Ensuring your diet is enriched with collagen-rich foods or taking Collagen supplements will help slow this depletion down, however, there are plenty of other natural ways in which we can avoid the signs of aging while also banding together as a member of the pro-aging movement. Embracing our natural beauty and letting it shine through.
Check out this blog post on more tips to boost your skin health
Breaking the Beauty Standards and Pressure
It is not only about avoiding harsh chemicals, but the pro-aging movement is also a step for women's liberation. The pressure of being perfect can be overwhelming, especially when you are progressing in your years. It is about looking healthy and being honest about age above all else. Women should look at products that do not come with the 'anti-aging' tagline. Instead opt for those which promise healthier skin, ones which cater to your age and help you to look beautiful just the way you are.
 There will be an estimated 13% rise in anti-aging products in Europe alone over the next four years, which will mean that there is a whole new range of products flooding the market. Make the change for the better and see what the pro-aging movement can do for your skin and overall perception of life.
 Collagen for Pro-aging
Try Nutraviva's range of collagen products and let your natural beauty shine through without all the harsh chemicals and expensive products. 
Find out more about our products here. 
Written by Bruno Rossitt, Founding CEO Nutraviva, BEd(PhysEd)