Why choose a Multi Collagen Bone Broth?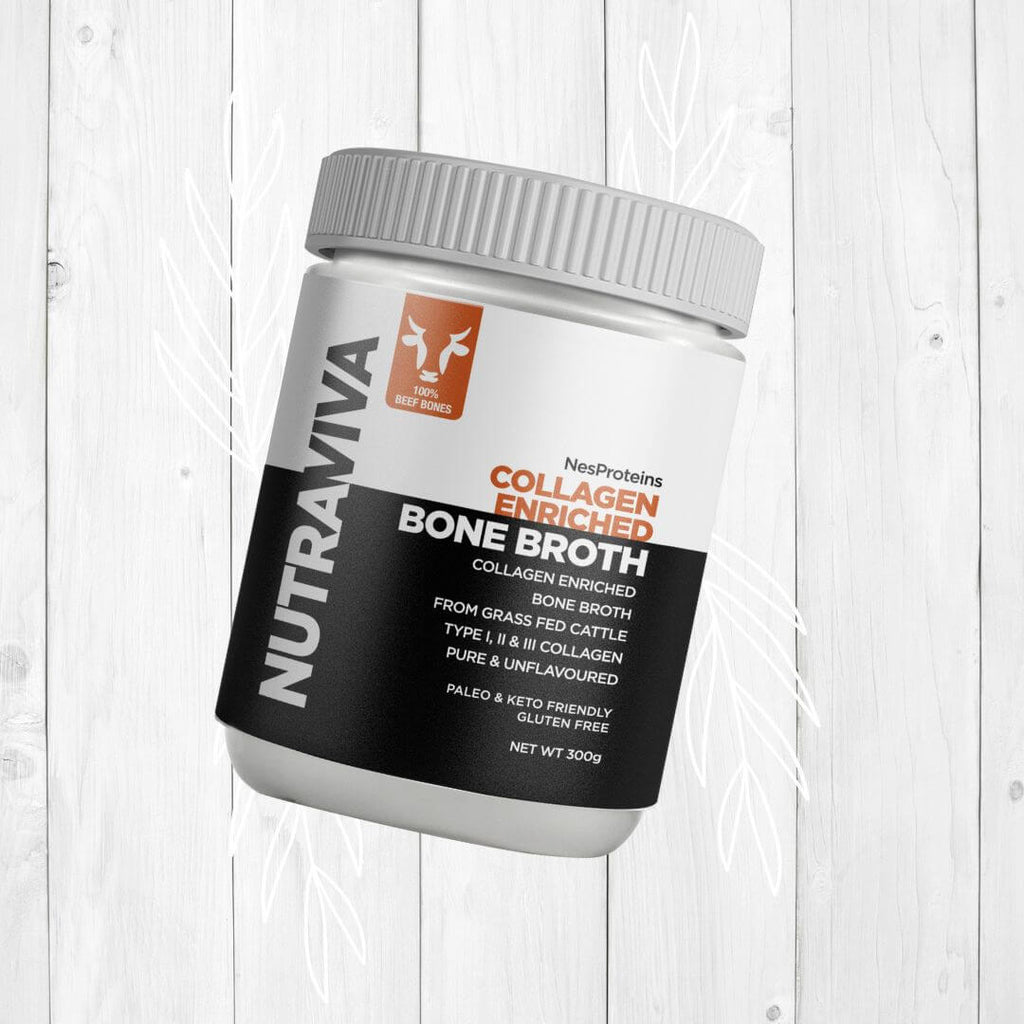 Why choose a Multi Collagen Bone Broth?
Bone broth has been used as a traditional remedy for centuries. It is a great source of protein and nutrients that provides many health benefits including support for joints and bones, soothing digestive issues and reducing inflammation.
For those who are new to bone broth, it's important to drink or eat a bone broth that's pure, rather than one with many additives. Not only will this provide those powerful anti-inflammatory properties, but it's also beneficial for increased immunity and a fully operating digestive system.
Bone broth is made by simmering bones and connective tissue, creating a nutrient-dense liquid that's rich in vitamins, minerals, and that all-important collagen protein. By purchasing a bone broth that's made with simple, nutritious ingredients, you can rest assured that you're making the most of every sip.
What does 'multi collagen' mean?
The term multi-collagen refers to the enrichment of the food supplement with multiple types and forms of collagen. When it comes to a pure, unblended collagen hydrolysate powder it is the sourcing and quality of the product that should be considerations rather than type alone.
The game changer is when a collagen hydrolysate powder and bone broth powder are combined; this is due to the incorporation of not only the Type II collagen but also the micronutrients naturally found in a bone broth powder. These nutrients include hyaluronic acid, glucosamine, chondroitin, vitamins, and minerals which support bodily functions.
Why choose Nutraviva Collagen Enriched Bone Broth?
Nutraviva Collagen Enriched Bone Broth powder is made combining Beef Bone Broth powder using specially selected grass fed and pasture raised New Zealand cattle bones which are rich in type II collagen with premium bovine Collagen Hydrolysate containing types I and III collagen. The powder is a pure collagen protein without any additional salt or flavourings.
How To Use Collagen Enriched Bone Broth?
Collagen Enriched Bone Broth is a delicious addition to soups, stews, and gravies. It can easily become a staple in your pantry to add rich minerals into your daily food intake. It has a very subtle beef flavour and is best used as a base for healthy soups, stews, gravies or in any liquid beverage.
Whatever your preference, pure bone broth is a powerful weapon in the fight for longevity. Incorporate its powers into your diet through Nutraviva's delicious bone broth powder solutions.