Banana Collagen Protein Waffles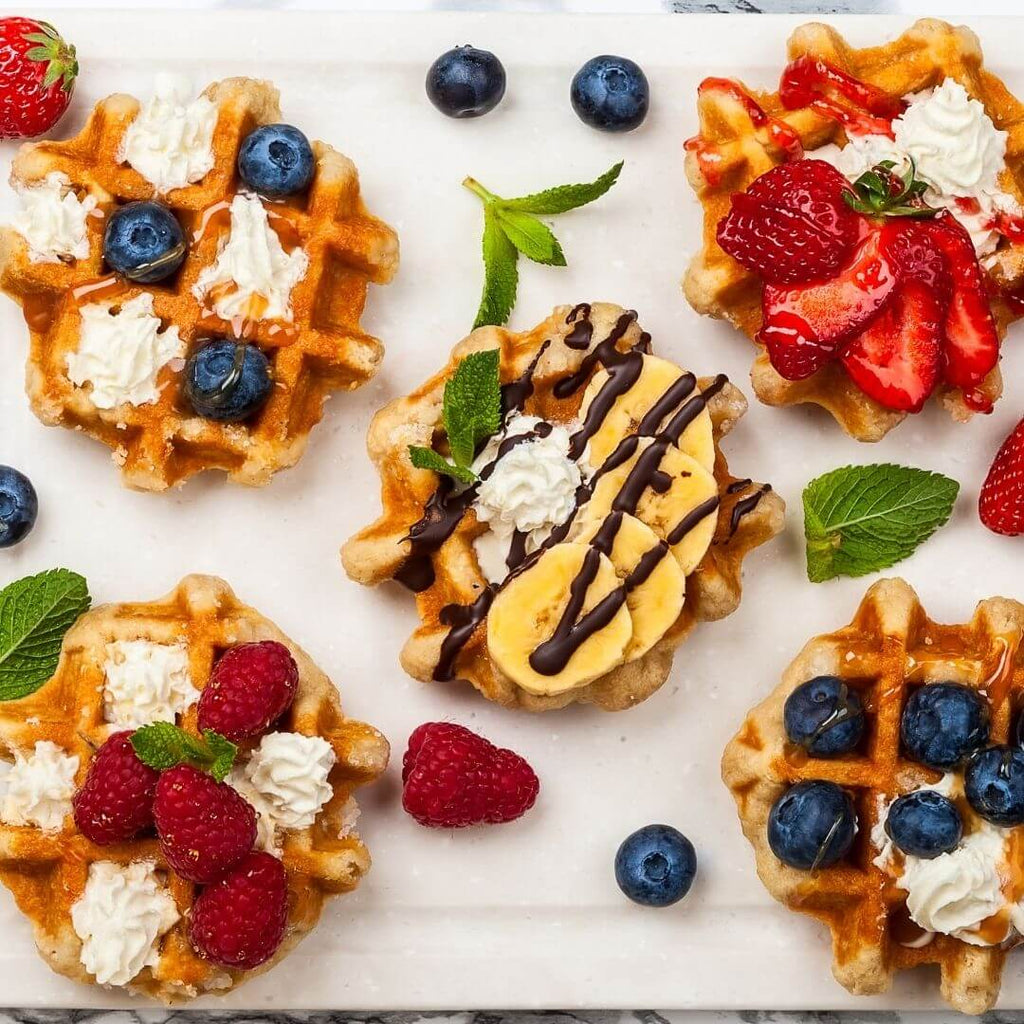 Banana Collagen Protein Waffles
Waffles are so much fun to make, and with a few simple changes can be a healthy nutritious breakfast. Adding Collagen Hydrolysate or Vegan Collagen Alternative provides additional protein to fuel and support your body.  
Ingredients
2 eggs (or a flax egg for vegan option)

1 ripe banana

50ml coconut milk

1/2 tsp vanilla paste

1/4 tsp baking powder

1 cup almond flour

2 serves of Collagen Hydrolysate or Vegan Collagen Alternative

garnishes to top waffles - maple syrup, berries and yoghurt are fan favourites
Method 
1. Heat up your waffle iron.
2. Mash banana well and then mix wet ingredients in one bowl and dry ingredients in another.
3. Combine wet ingredients into dry ingredients and whisk into a batter. Add more milk or water if needed.
4. Pour the batter into the waffle iron and cook for 3-5 minutes until cooked. Similar to when making pancakes, the first waffle always gives an indication of whether to adjust timing and heat.
5.Plate up and generously top with garnishes.
Join our social media community Instagram and Facebook pages. Tag us in your stories and feed, we love seeing your awesome recipes and creations!
Check out our premium collagen powder product range here