'Bulletproof style' Keto Coffee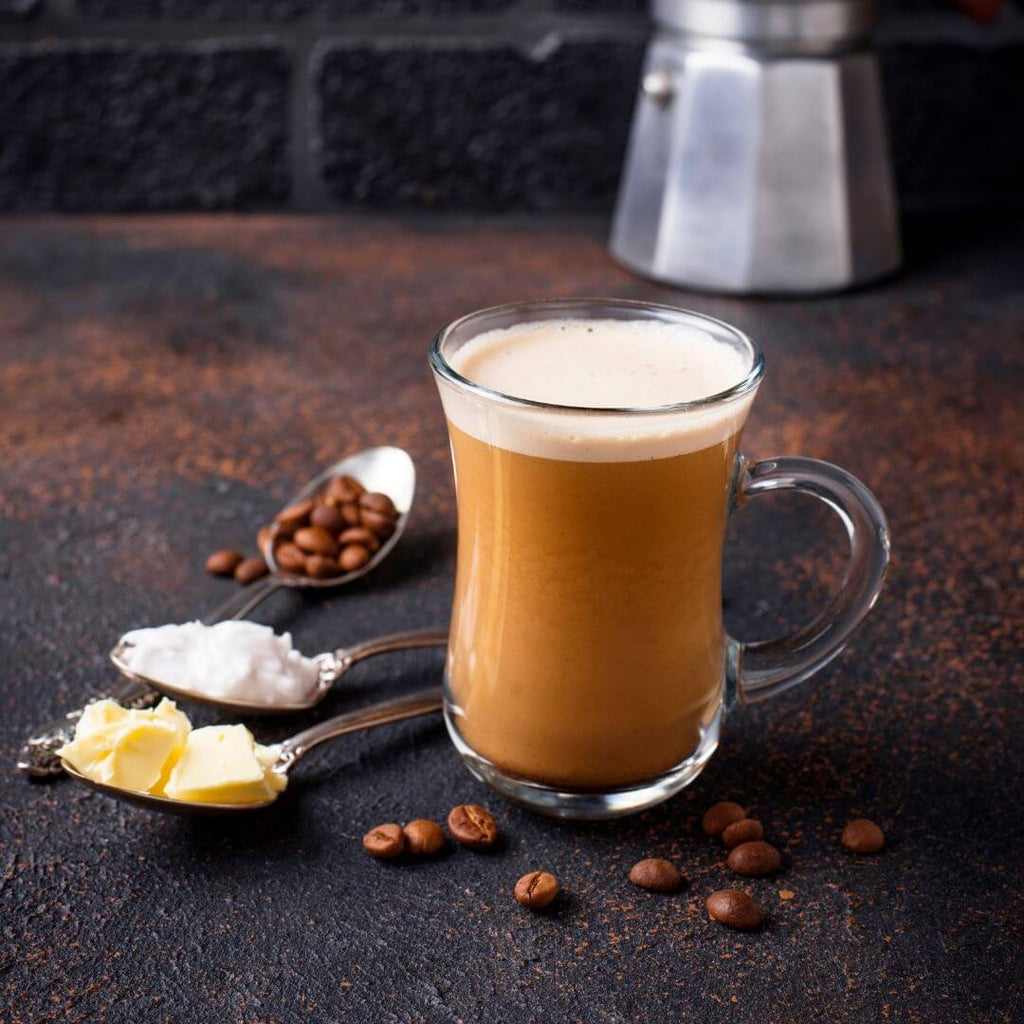 'Bulletproof style' Keto Coffee
Our take on the classic keto 'Bulletproof Coffee' combines the creaminess of MCT oil and collagen hydrolysate to add a protein boost to start your morning routine. The traditional version includes adding a teaspoon of butter or ghee to the coffee, but that is entirely dependant upon your preferences and ideal daily intake of calories.
Ingredients
Method
Brew your coffee to taste.
Mix collagen and almond milk.
If adding butter or ghee to this recipe, melt this first using a microwave on low temperature for approximately 20 seconds and then add to the almond milk & collagen mixture.
Warm milk/milk alternative and collagen mixture using either a milk frother or using the microwave (the frother does work particularly well to give a creamy texture)
Combine coffee, MCT oil and milk & collagen mixture together and enjoy!
Collagen hydrolysate has a great satiating effect reducing food cravings, particularly helpful when you are trying to limit sugary foods in your daily diet. MCT oil contains a medium-length chain of triglyceride fats. The shorter the chain of fats, the more quickly the body can break them down.
Research suggests that MCTs may be more useful for weight loss than long-chain fats, which most other fats and oils contain. It should be noted that this research is in its early days though. If you are wanting to make specific dietary changes to support your weight loss goals, it is always best to discuss with you doctor or medical professional first.
Check out our social media community on our Instagram and Facebook pages. Tag us in your stories and feed, we also love seeing your awesome recipes and creations!
Check out our Nutraviva collagen product range here.
 Written by Liz Golsby, Digital Marketing Manager, Nutraviva Ba MTeach DipHSc.