Chocolate Collagen Donuts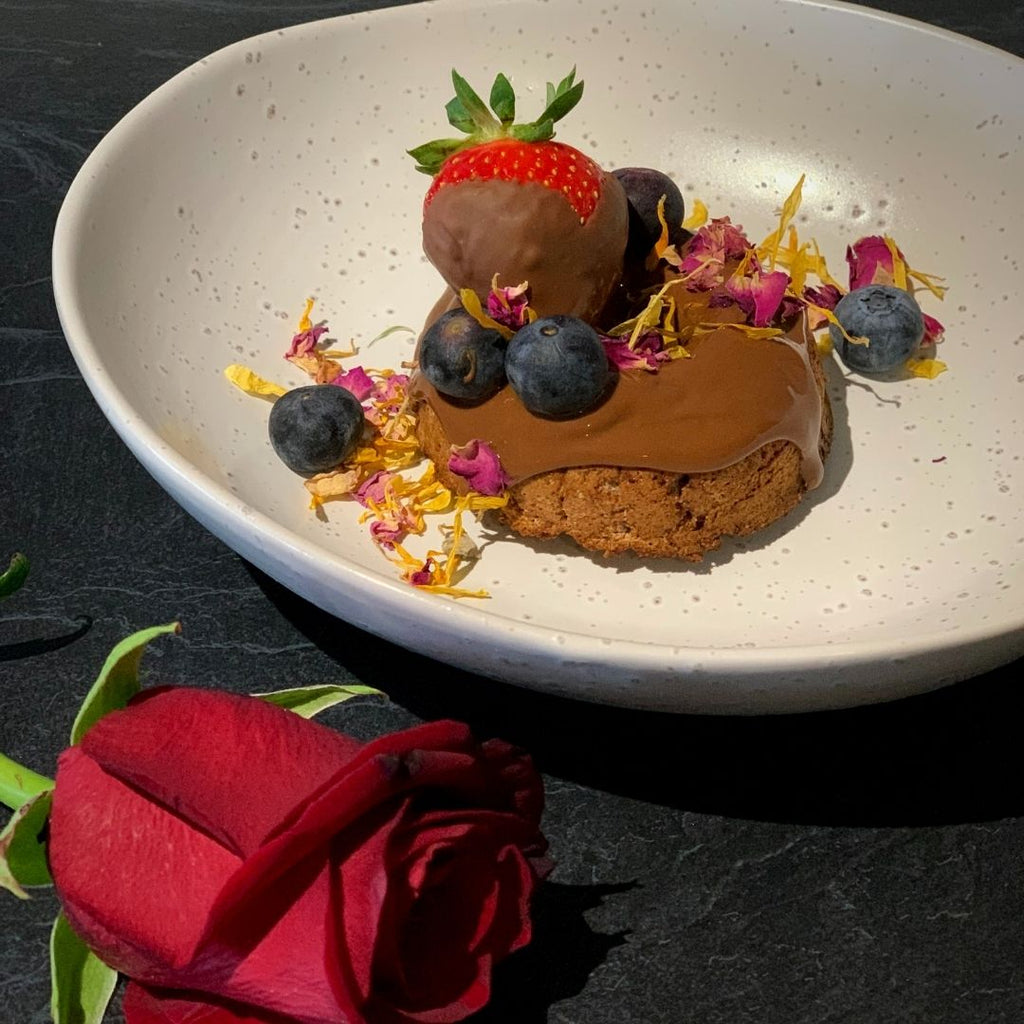 Chocolate Collagen Donuts
The delicious donuts that this recipe creates are quite soft but have the texture of a cake donut rather than a traditional yeast, highly processed white flour and sugar style donut. This recipe is also oven baked and can be easily modified to suit your taste and dietary needs. For instance, the coconut flour can be replaced with other flours and the cacao can be omitted. Sugar preferences can easily be adjusted to suit as well.
Both Nutraviva Collagen Hydrolysate and Marine Collagen can be used in this recipe and do not impact on the taste or texture at al due to their highly dissolvable, flavourless properties.
This recipe is keto friendly and gluten free.
Equipment Note - You will need a donut pan that is able to be used in the oven. This will help hold the form of the donut whilst cooking. You will also need a high-speed mix master to combine ingredients thoroughly.
Ingredients - Donut Batter
2 tablespoons of Nutraviva Collagen Hydrolysate powder
1½ cups coconut flour
3 tablespoons of gluten free baking powder
2 tablespoons of cacao powder
¼ teaspoon stevia or monk fruit powder
¼ teaspoon sea salt
¼ teaspoon baking soda
4 eggs
½ cup coconut oil melted
2 cups unsweetened coconut milk
1 tablespoon vanilla extract
Ingredients - Chocolate Icing
Solid chocolate block (for melting) – approximately 80 to 100g block.
Note - I used Pana Organic Mylk Chocolate in my recipe to include more plant-based sources in my donut recipe.  ◦
Toppings for the donut include toasted coconut, fruit, and coconut yogurt.  But again, play around with flavours that suit yours and your family's tastes – go simple or go all out with gourmet healthy toppings!
Method
Preheat fan forced oven to 150 degrees celsius. A mild to moderate oven is best so that the donuts can cook evenly.
Mix coconut flour, cacao, stevia/monk fruit sweetener, salt and baking powder.
Blend in eggs, coconut oil, coconut milk, and vanilla extract until well combined.
Mix with an electric mixture for approximately 5 minutes.
Fill donut moulds to the top of moulds with batter.
Bake in 150 degrees celsius oven about 25 minutes or until toothpick comes out clean.
Leave to cool for half an hour.
Break chocolate into squares and melt the chocolate in a bowl in the microwave. This will take approximately one to two minutes, but make sure you check at 30 second intervals to ensure the chocolate melts but does not burn.
Coat the donuts generously with the melted chocolate and add toppings to taste.
Enjoy!
Check out our social media on our Instagram and Facebook pages  for more great recipes, share your own Nutraviva collagen creations with us - we love seeing your inspiring & creative collagen cooking!
Check out our Nutraviva collagen product range here.
Find more of our delicious recipes here.
Written by Liz Golsby, Digital Marketing Manager, Nutraviva Ba MTeach DipHSc.