Collagen Bircher Muesli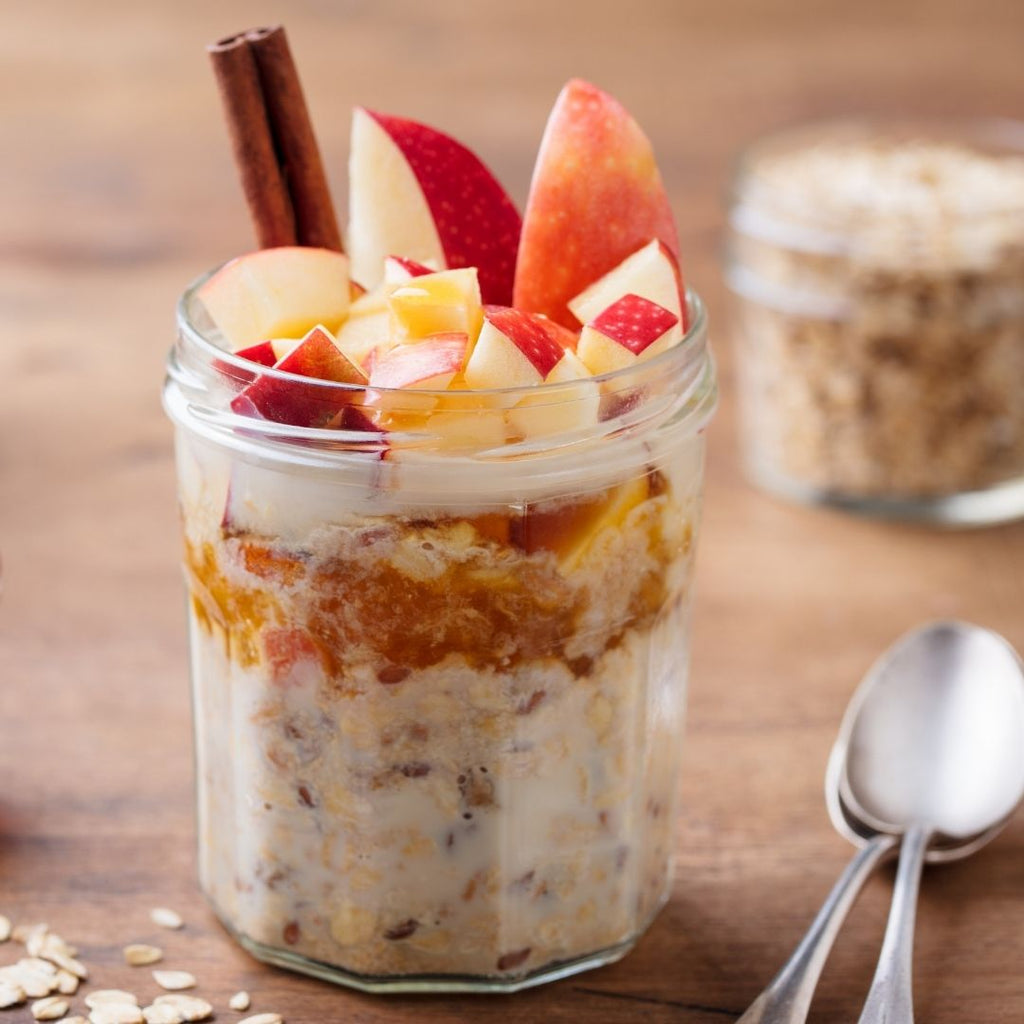 Collagen Bircher Muesli
Bircher Muesli is one of the easiest, set-and-forget brunch recipes to make. It is very easy to make and have ready to go the day before to allow you to spend more time with family or guests. By adding collagen hydrolysate or Vegan Collagen Alternative increases the nutrient and protein content of this healthy breakfast staple. 
Preparation time - 15 mins plus overnight in fridge to set. 2 servings
Ingredients
100g oats

2 tablespoons of chia seeds

1/2 tsp vanilla paste

2 tsp of stevia or maple syrup

2 serves of Collagen Hydrolysate or Vegan Collagen Alternative

2 pink lady apples

350ml of almond milk (or milk of choice)

1 lemon

garnishes to top the Bircher muesli - sliced apple,

berries, seeds and yogurt.
 Note - you will need to prepare the Bircher mixture the day before and refrigerate overnight.
Method

1. Prepare the Bircher mixture the night before by combining oats, chia, collagen, vanilla, sweetener, almond milk together with a squeeze of lemon juice.
2. When ready to serve, chop the apples into small chunks and mix into the Bircher mixture.
3. Top with garnishes of your choice.
Join our social media community Instagram and Facebook pages. Tag us in your stories and feed, we love seeing your awesome recipes and creations!
Check out our premium collagen powder product range here