Collagen & Chai Hot Chocolate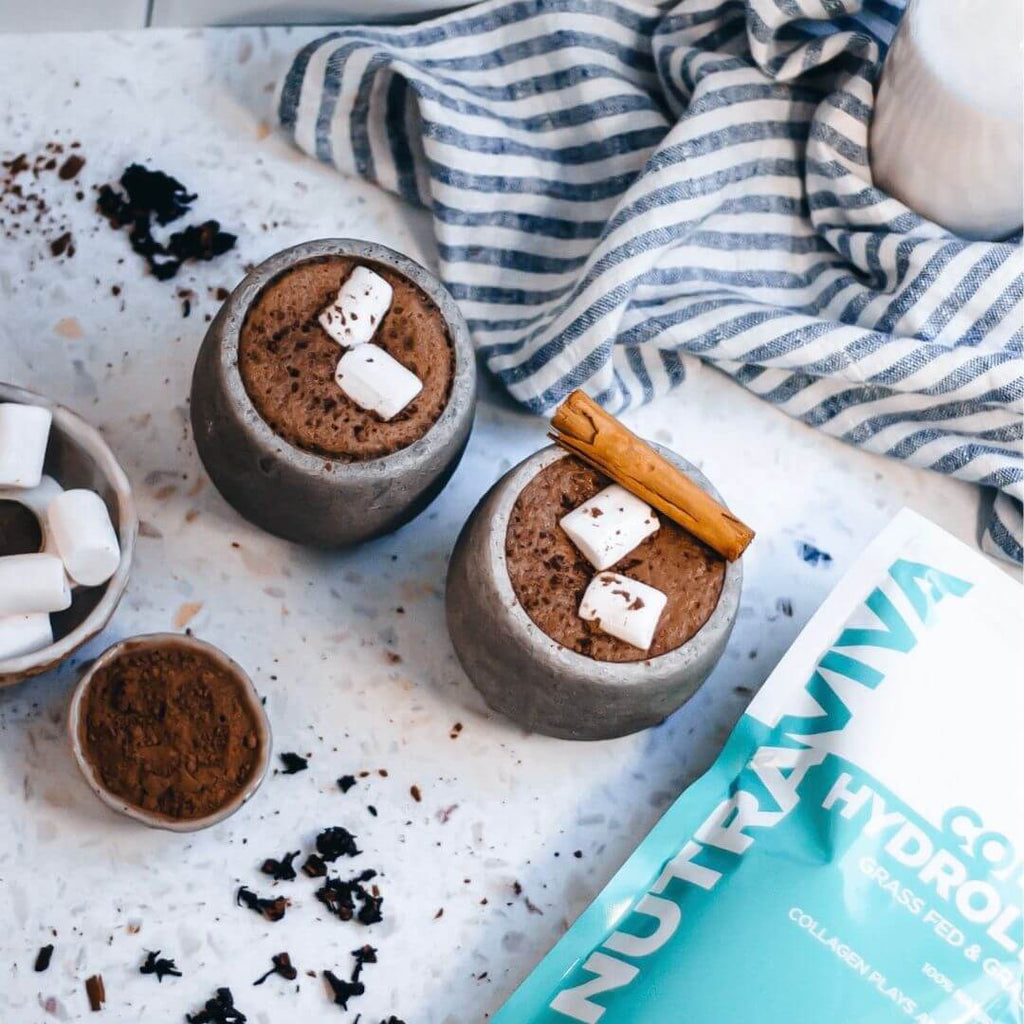 Hot Chocolate Chai Collagen - 'Bulletproof style'

Ever tried the classic keto 'Bulletproof Coffee'?

This recipe, developed by Kirsty of @old_salty_trek via @hueimagery, is a new chocolatey take on this classic drink. It combines the creaminess of MCT oil and collagen hydrolysate to add a protein boost, with the addition of chai to add a warming spice flavour.
Plus, this delicious & healthy recipe is so easy to make it can quickly be whipped up on those cooler nights or when trying to the beat the 3pm afternoon slump when many of us may be tempted to reach for a sugary treat.


Ingredients

• 1 cup of milk or milk alternative
• 1 tsp of cacao powder
• 1/2 tsp coconut oil or MCT oil
• 1 Tbs Nutraviva Collagen Hydrolysate
• 1 Tbs sticky chai mixture

• Optional - 1 tsp natural sweetener


Method

1. Steam or boil ingredients together until hot.
2. Strain & enjoy the delicious benefits!


Check out our social media community on our Instagram and Facebook pages. Tag us in your stories and feed, we love seeing your awesome recipes and creations!

Check out our Nutraviva collagen product range here.
This recipe developed by Kirsty @old_salty_trek via @hueimagery