Collagen Cookie Dough Bites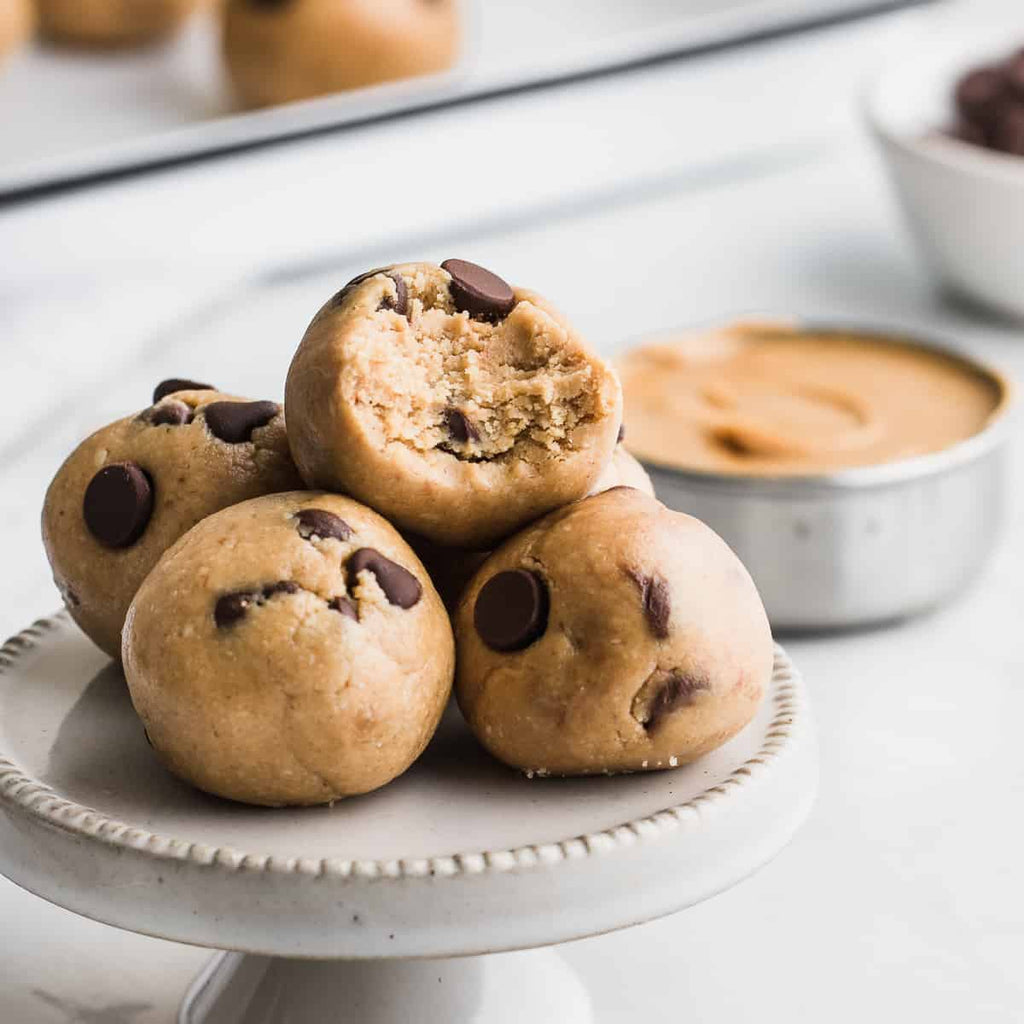 Collagen Cookie Dough Bites
Do you love cookie dough? Are you looking for a healthier alternative to traditional cookie dough? Try our healthy Collagen Cookie Dough bite recipe today!
Avoid the inflammation bomb that comes along with the ingredients in traditional cookie dough and whip up a batch of these delicious cookie dough bites, here's why we love them:
- Sugar and white-flour-free
- Added collagen for gut, skin and hair health 
- Dairy-Free & Egg Free
Cookie Dough Collagen Bites
INGREDIENTS
 

¼ cup softened butter

 

2 scoops (22g) of Nutraviva Grass-Fed Collagen Hydrolysate

 

2½ tablespoons Golden Monk Fruit or Swerve, or stevia, to taste

 

2 tablespoons coconut flour

 

2 tablespoons almond flour

 

½ teaspoon vanilla extract

 

Pinch sea salt

 

60 sugar-free chocolate chips
INSTRUCTIONS
Add all ingredients (except chocolate chips) to a bowl and stir until combined and thick like dough. Stir in the chocolate chips.
Roll into balls and eat immediately, or store in the refrigerator.
Written by Bruno Rossitt, Founding CEO Nutraviva, BEd(PhysEd)