Collagen Pancakes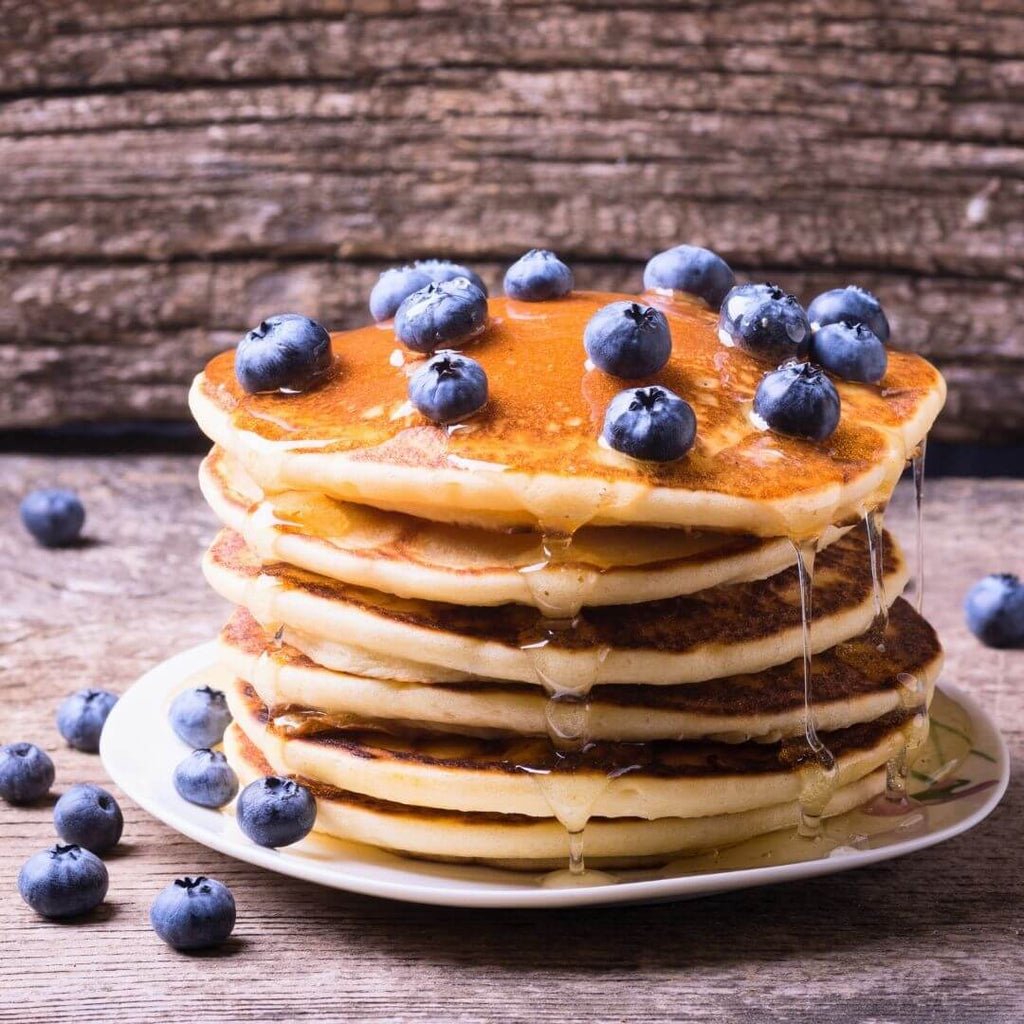 Collagen Pancakes
This delicious collagen pancake recipe is a sure-fire crowd pleaser and is super healthy, fluffy and very easy to make.
Ingredients
2 TBSP stevia or monkfruit powder
2 TBSP vegetable oil
1 egg (or 1 mashed banana or ¼ cup of coconut yogurt for vegan alternative)
1 TSP pure vanilla extract
1 cup all-purpose GF flour
¼ TSP xanthan gum
1TSP GF baking powder
¼ TSP salt
¾ cup milk of choice
Method
In a large bowl whisk the egg (or vegan replacer), stevia, Nutraviva collagen powder, pure vanilla extract and the vegetable oil together.
Add the gluten-free flour, xanthan gum (leave out if your flour already has it), GF baking powder and salt to the mixture and mix until fully combined.
Stir in milk of choice and mix until smooth. For thinner pancakes stir in 1 to 2 tablespoons of the milk.
Scoop the batter into a ¼ cup measuring cup and pour the batter onto a greased griddle or pan for each pancake.
Cook the pancakes until the batter starts to bubble and pancakes start to puff. Flip/turn the pancakes and cook the pancakes until they are golden brown.
Add on your favourite toppings such as fruit or GF syrup and enjoy!
Check out our social media community on our Instagram and Facebook pages. Tag us in your stories and feed, we love seeing your awesome recipes and creations!
Check out our premium collagen powder product range here
Written by Hannah Cross, Content Collaborator, Nutraviva