Creamy Pumpkin Soup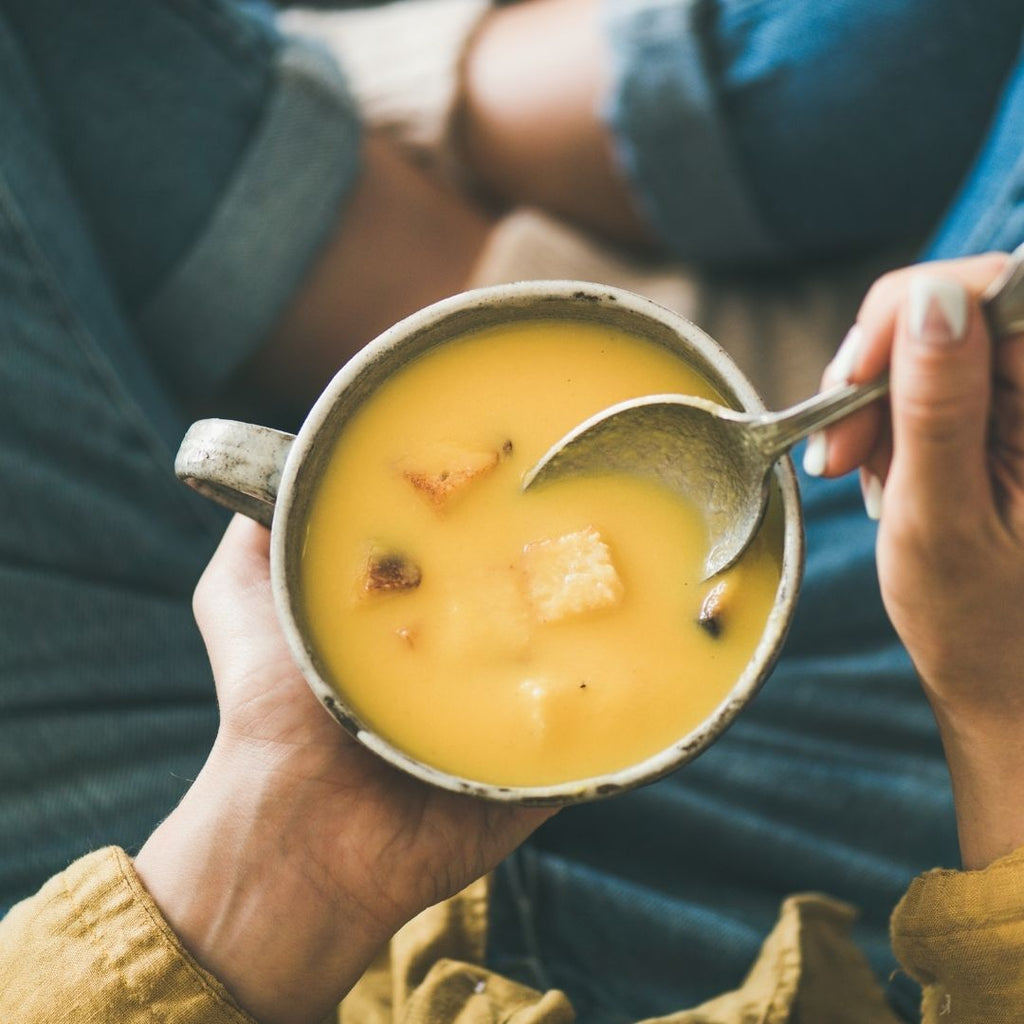 Creamy Pumpkin Soup
Pumpkin soup is a comforting staple during colder months, the inclusion of Nutraviva's premium bone broth powder in this creamy pumpkin soup recipe brings forth a warming nutritional boost to this simple dish.
Preparation time - 15 mins
Cooking time - 40 minutes
4 servings
Ingredients
2 tablespoons olive oil
1 onion, finely chopped
1 garlic clove, crushed
1/2 teaspoon ground coriander
1 teaspoon ground cumin
1/2 teaspoon freshly grated nutmeg
1kg peeled pumpkin, diced
8 tablespoons of Nutraviva Bone Broth powder
1L water
Method
Heat oil in a large saucepan over low heat, add onion and cook for 2-3 minutes, until translucent.
Add garlic and spices. Stir into the onion & garlic mixture.
Add pumpkin, bone broth powder and water. Bring slowly to the boil. Reduce heat, cover and simmer for 30 minutes.
Allow soup to cool slightly. Blend in mall batches - do not overfill.
Return soup to pan reheat gently.
OPTIONAL - add coconut cream or cream, top with more spices and add croutons
Check out our social media community on our Instagram and Facebook pages. Tag us in your stories and feed, we also love seeing your awesome recipes and creations!
Check out our Nutraviva collagen product range here.
Find more of our delicious recipes here.
Written by Liz Golsby, Digital Marketing Manager, Nutraviva Ba MTeach DipHSc.