Flourless Collagen Chocolate and Orange Cake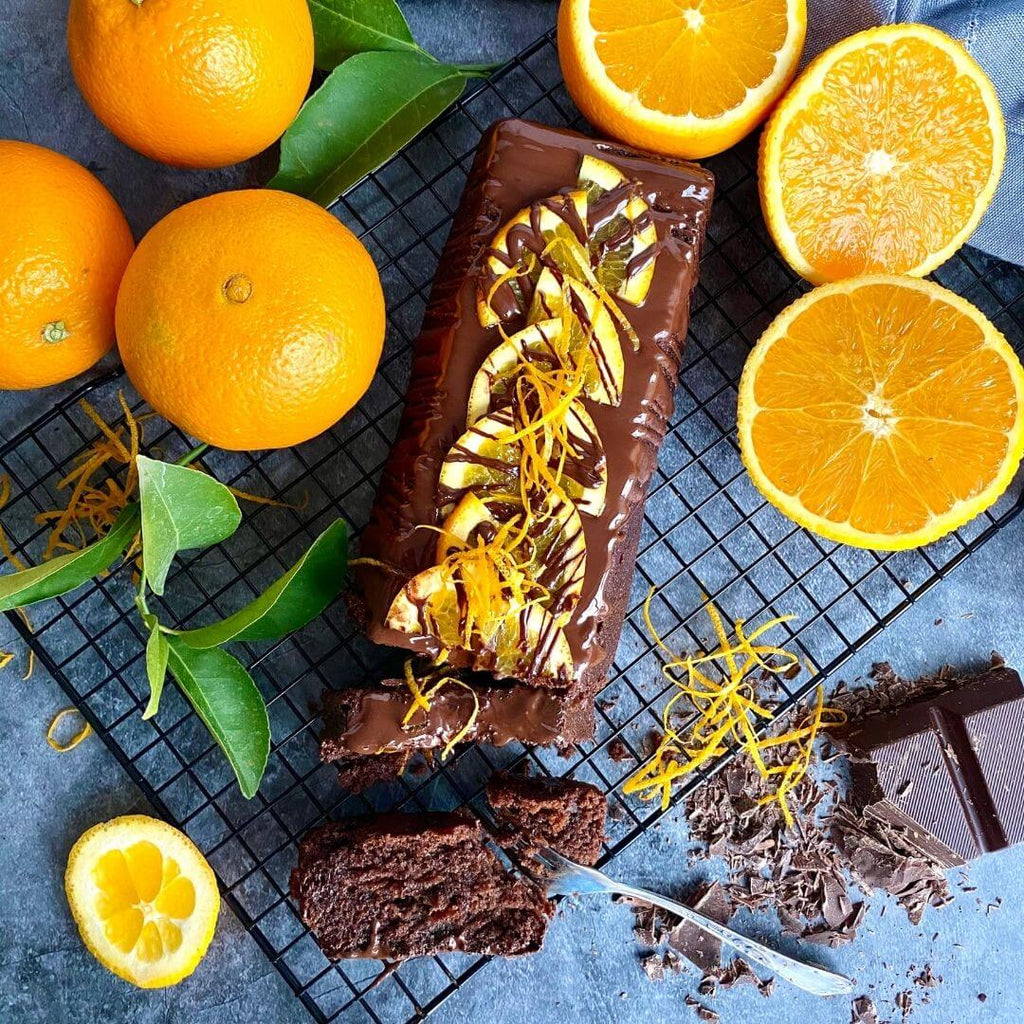 Flourless Collagen Chocolate and Orange Cake
Chocolate is the ultimate comfort food, the addition of nutrient dense products makes this a sure-fire chocolate cake winner that is delicious and also super packed with nutritional goodness. This recipe is also very easily adapted to vegan or vegetarian by the substitution of Collagen Hydrolysate for Vegan Collagen Alternative as well as some other clever swaps.
The addition of oranges not only provides a classic citrus chocolate combination for this recipe, but also vitamin C to support collagen synthesis.
Ingredients
1/4 cup boiling water
200g butter, chopped or 1/3 cup coconut oil
180g Baking Dark Chocolate, chopped (choose a vegan mylk alternative for vegan version)
2 tbsp cocoa powder, sifted
2 serves of Collagen Hydrolysate or Vegan Collagen Alternative
4 eggs, separated or make a flax egg using 100ml of water and 3 tbsp of flax seeds
1/3 cup stevia or monkfruit powder
2 cups almond meal
2 tbsp orange zest
1 juiced orange
Coconut oil (to grease pan)
Method:
Lightly grease 6cm-deep, 22cm round (base) spring-form cake pan with coconut oil. Line the base and sides with baking paper.
Preheat oven to 180°C/160°C fan-forced.
Place butter, chocolate and cocoa mixture in a medium saucepan over low heat. Stir constantly until melted and well combined. Remove from heat and transfer to a bowl to cool slightly.
Using an electric mixer, beat egg yolks and stevia for 5 minutes or until thick. Set aside. If using a flax egg option, combine the flax egg and stevia and set aside.
Add together the chocolate mixture, orange zest and juice, almond meal and egg yolk (or flax egg) mixture.
Stir well to combine and then pour into prepared pan.
Bake for 40 to 45 minutes or until a skewer inserted in centre comes out with moist crumbs but not gooey in texture.
Cool cake completely in pan.
Serve with your favourite cake toppings or garnishes.
Check out our social media community on our Instagram and Facebook pages. Tag us in your stories and feed, we love seeing your awesome recipes and creations!
Check out our premium collagen powder product range here