Gourmet Collagen, Chicken and Parsley Goodie Biscuits - Pet Health Recipe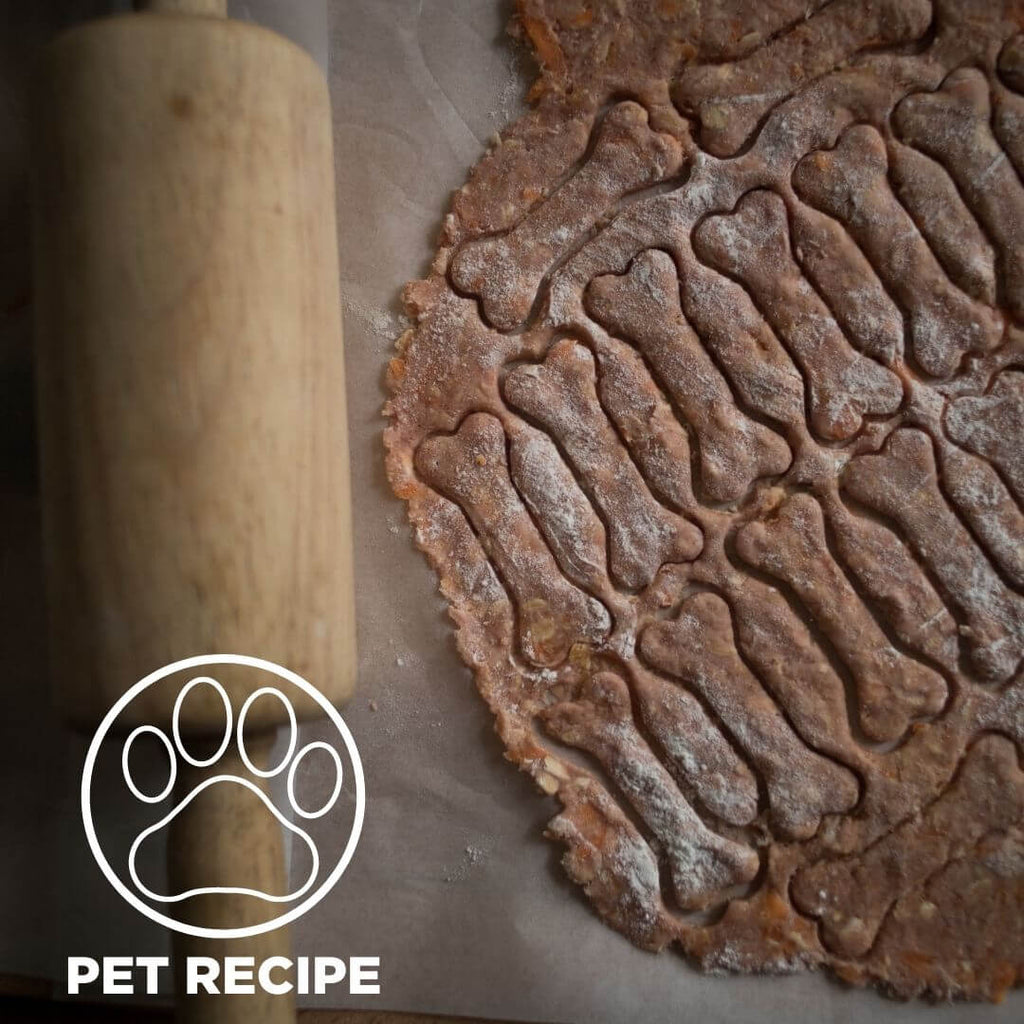 Gourmet Collagen, Chicken and Parsley Goodie Biscuits
When making your delicious collagen creations for your fury friends, make sure to avoid foods that may cause allergic reactions such as chocolate, coffee, cinnamon, garlic, heavy cream, macadamia, pecans, walnuts, onions and raisins/grapes. Ensure that any meat or egg ingredients used are cooked as well to avoid the risk of food poisoning.
Here is a simple chicken and parsley biscuit recipe that is enriched with collagen goodness for your dogs and cats.
Ingredients
5 cups wheat flour
1 tsp salt
1 egg
2L of chicken stock broth (low sodium options are preferable)
1/2 cup hot water
2 tbsp chopped parsley
½ tsp of one of Nutraviva's Pet Premium Formulas of your choice per 10kg of body weight of the pet (recommended 1 heaped tsp for this recipe).
Method
Preheat the oven to 175 degrees celsius.
Add the chicken stock broth and the rest of the ingredients into a mixing bowl. Mix until well combined.
Once the mixture is of a dough-like consistency, roll it out onto a counter (spread with flour) until the dough is about 1 and a ½ cms thick.
Cut dough with cookie cutters or slice the dough into your choice of shapes.
Place the cut dough onto a tray of baking paper and bake in the oven at 175 Degrees Celsius for 30 minutes.
Once cooked, allow time to cool down before serving to your beloved pets!
Check out our social media community on our Instagram and Facebook pages. Tag us in your stories and feed, we love seeing your awesome recipes and creations!
Check out our premium collagen powder product range here.
 Written by Hannah Cross, Content Collaborator, Nutraviva