Hearty Beef Casserole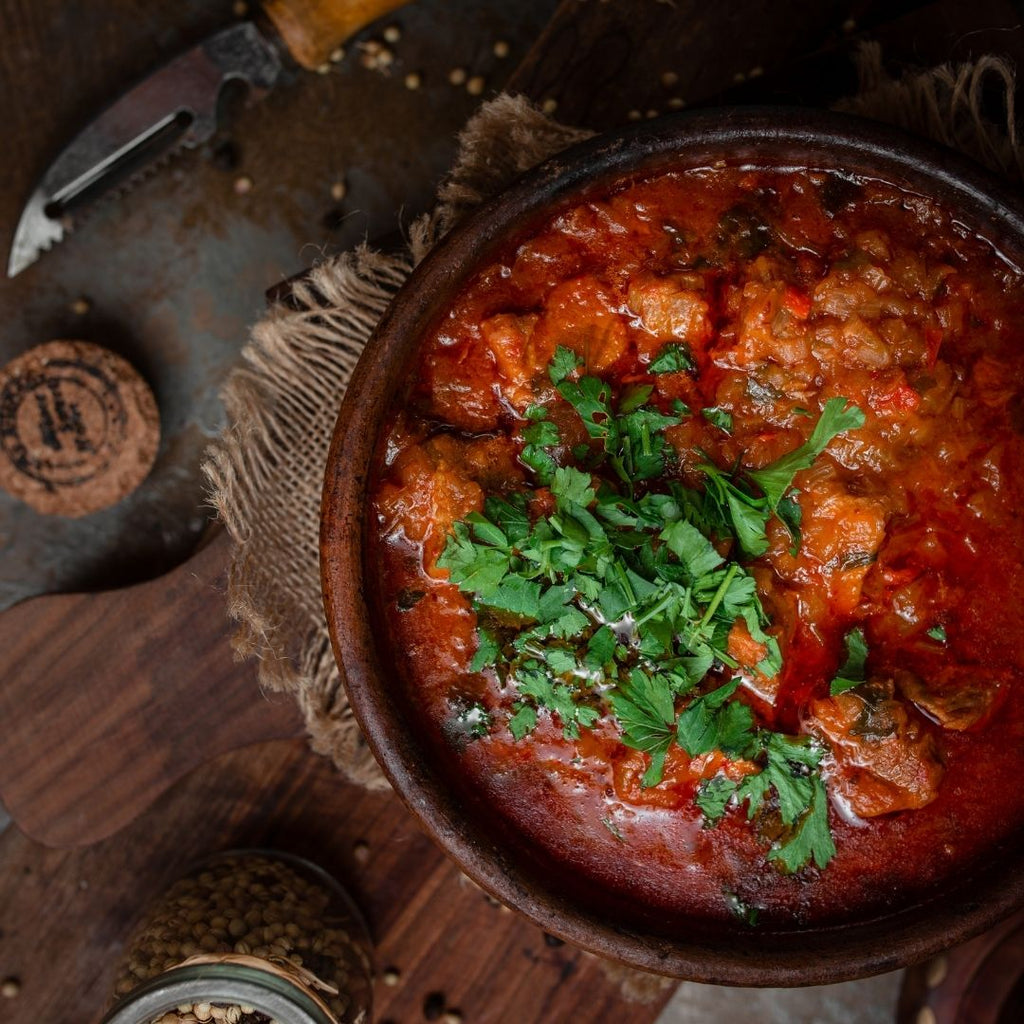 Hearty Beef Casserole
Our Hearty Beef Casserole is the perfect example of slow-cooked comfort food. Packed full of vegetables and with a healthy boosting bone broth base, our casserole is a hearty family favourite.
Preparation time - 15 mins
Cooking time - 2 1/2 hours
4 servings
Ingredients
2 tablespoons olive oil
750g chuck steak diced into 1cm thick cubes
1 onion, finely chopped
12garlic cloves, crushed
2 carrots diced , ends cut but keep peel on
2 stalks of celery
3 medium sized potatoes or one sweet potato
3 tablespoons of Nutraviva Bone Broth powder
1 tin of crushed tomatoes or passata
Herbs - 2 bay leaves, sprig of thyme and fresh rosemary
2 cups of water
OPTIONAL - 1/3 cup of red wine
Method
Preheat oven to 180°C (160°C fan-forced).
Heat oil in a large flameproof casserole dish over low heat, add onion, garlic and celery and cook for 2-3 minutes, until translucent.
Cook beef, in batches, for 5 to 6 minutes or until browned. Transfer to a bowl.
Return beef to dish and cook for 1 minute.
Add potato, bay leaves, thyme and rosemary.
Stir in wine and stock. Bring to the boil. Transfer to oven. Bake for 2 hours or until beef is tender.
Check out our social media community on our Instagram and Facebook pages. Tag us in your stories and feed, we also love seeing your awesome recipes and creations!
Check out our Nutraviva collagen product range here.
Find more of our delicious recipes here.
Written by Liz Golsby, Digital Marketing Manager, Nutraviva Ba MTeach DipHSc.