Mermaid Collagen Smoothie Bowl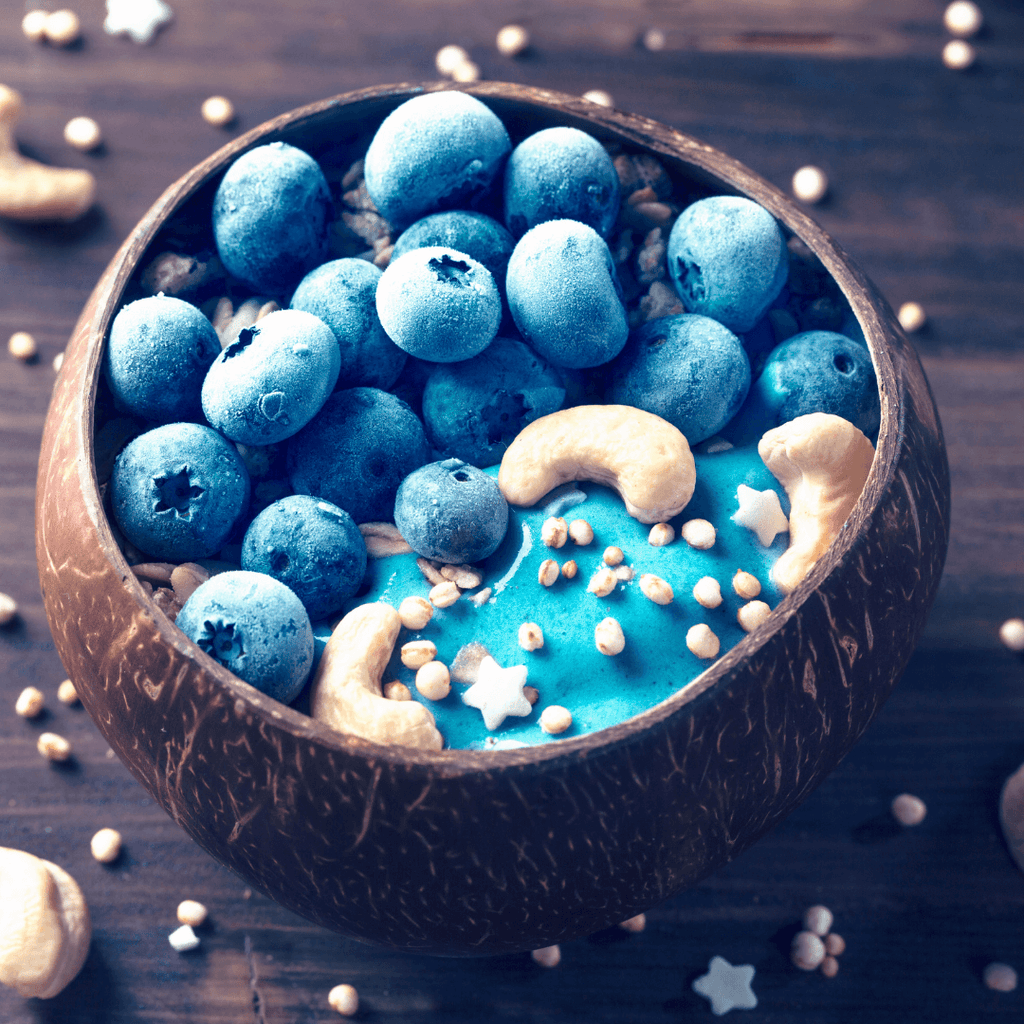 Mermaid Collagen Smoothie Bowl
Smoothie bowls, bright and colourful and topped with delicious seasonal fruits, are so popular. The combination of healthy ingredients, creative fruit displays and bright colours make smoothie bowls a fun and nutritious breakfast or afternoon treat. Make your own Insta show stopping smoothie bowl with this healthy and easy to make recipe.
The addition of blue spirulina superfood powder takes this smoothie to mermaid-level goodness! Have fun with mixing different topping choices and superfood powders, the options are endless.
Ingredients
2 frozen bananas
2 kiwis
1 cup pineapple chunks
1 cup milk of choice
2 tsp blue spirulina powder
1/3 cup fresh blueberries
½ small apple, thinly sliced
1serving of Nutraviva Collagen Hydrolysate
Method:
Combine bananas, kiwis, pineapple, milk, and spirulina in a high speed blender.
Blend on high until smooth, about 2 minutes. If you have a mixer paddle use this to make sure all fruit is combined well together.
Pour into two bowls.
Top with blueberries and sliced apples. Enjoy!
Check out our social media community on our Instagram and Facebook pages. Tag us in your stories and feed, we love seeing your awesome recipes and creations!
Check out our premium collagen powder product range here.
Written by Hannah Cross, Content Collaborator, Nutraviva