Raspberry Kefir Jellies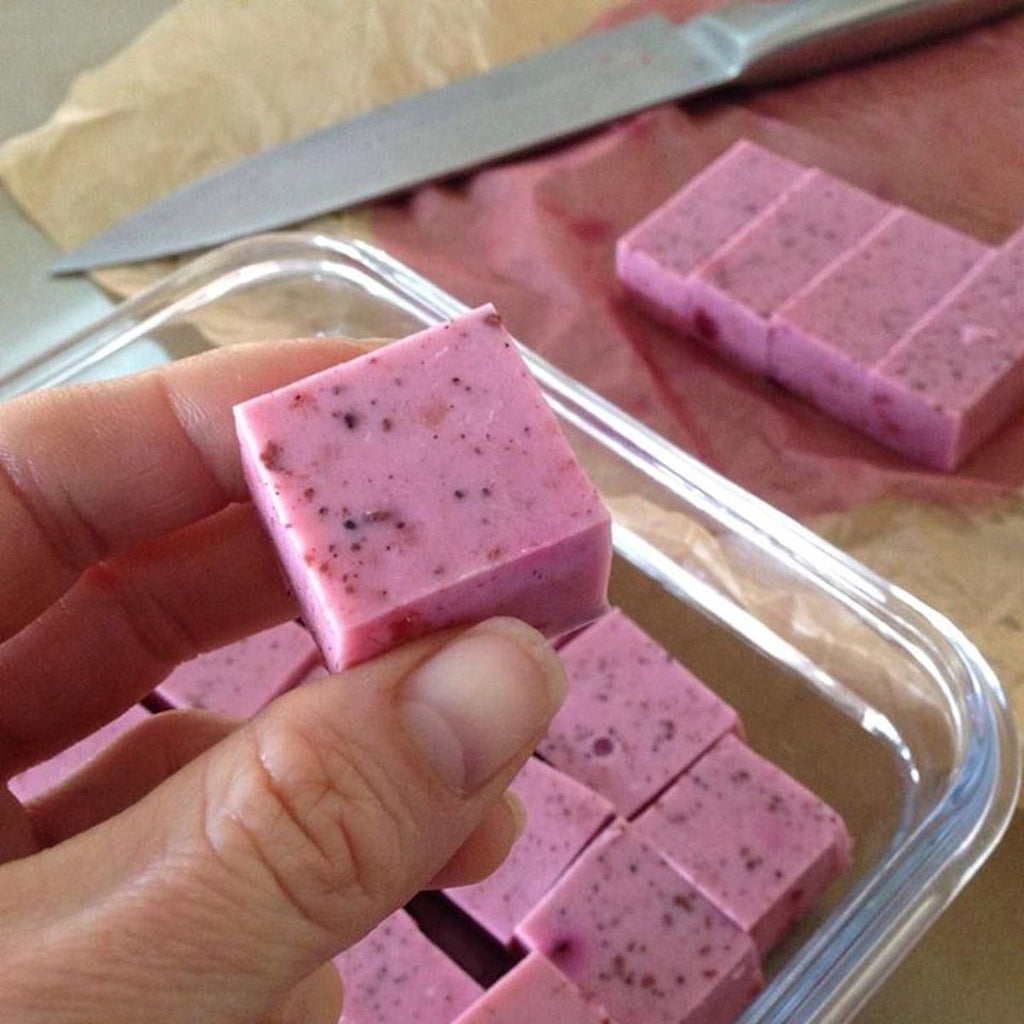 Raspberry Kefir Jellies
Gelatin is super healing for the gut and both kefir and kombucha are fermented probiotic drinks so combining these ingredients with no added sugar is about as perfect a healthy treat as you can get. The benefits of healing your gut and of fermented foods for mental health is clear and I have written about it many times. Not only that but they are so quick and easy to make and you can adjust the flavours to your own personal tastes.
Both kefir and kombucha are easy and cheap to make yourself or you can buy them ready-made. My oldest daughter loves the raspberry kefir ones, and everyone loves the kombucha ones (the raspberry flavour is the all-around favourite but my son likes blueberry).
Raspberry Kefir Jellies:
Ingredients:
- 1 cup raspberries
-1 cup milk kefir (I use soy milk but any kind, even coconut milk will work)
-1 cup water 2 tablespoons gelatin
-1 teaspoon Acai Berry Blend (this really deepens the flavour and adds extra antioxidants and vitamin C you might need to use more raspberries otherwise to get a great flavour)
- 1/4 teaspoon vanilla powder sprinkle of cinnamon
Method:
Heat the raspberries in a small saucepan on low-medium heat until they break down into a sauce. Mash any of them that have held their shape with a spoon. Add in the acai berry blend, vanilla and cinnamon and stir until combined. Mix the gelatin with the water and then add this to the raspberry mixture and stir. Remove from the heat and stir in the kefir until everything is well combined.
Note: the gelatin mixture should not be hot. It only has to be slightly warm for the gelatin to dissolve. If it is hot then let it cool down before adding in the kefir so that you preserve the probiotics. Taste and add in more cinnamon if necessary. Pour into a square baking tin lined with baking paper (I use the If You Care brand because it is toxin-free) or into small moulds. Pop into the fridge to set. It doesn't take much longer than an hour. Cut into small squares and enjoy! Store in the fridge.
Written by Bruno Rossitt, Founding CEO Nutraviva, BEd(PhysEd)