Tropical overnight oats parfait with collagen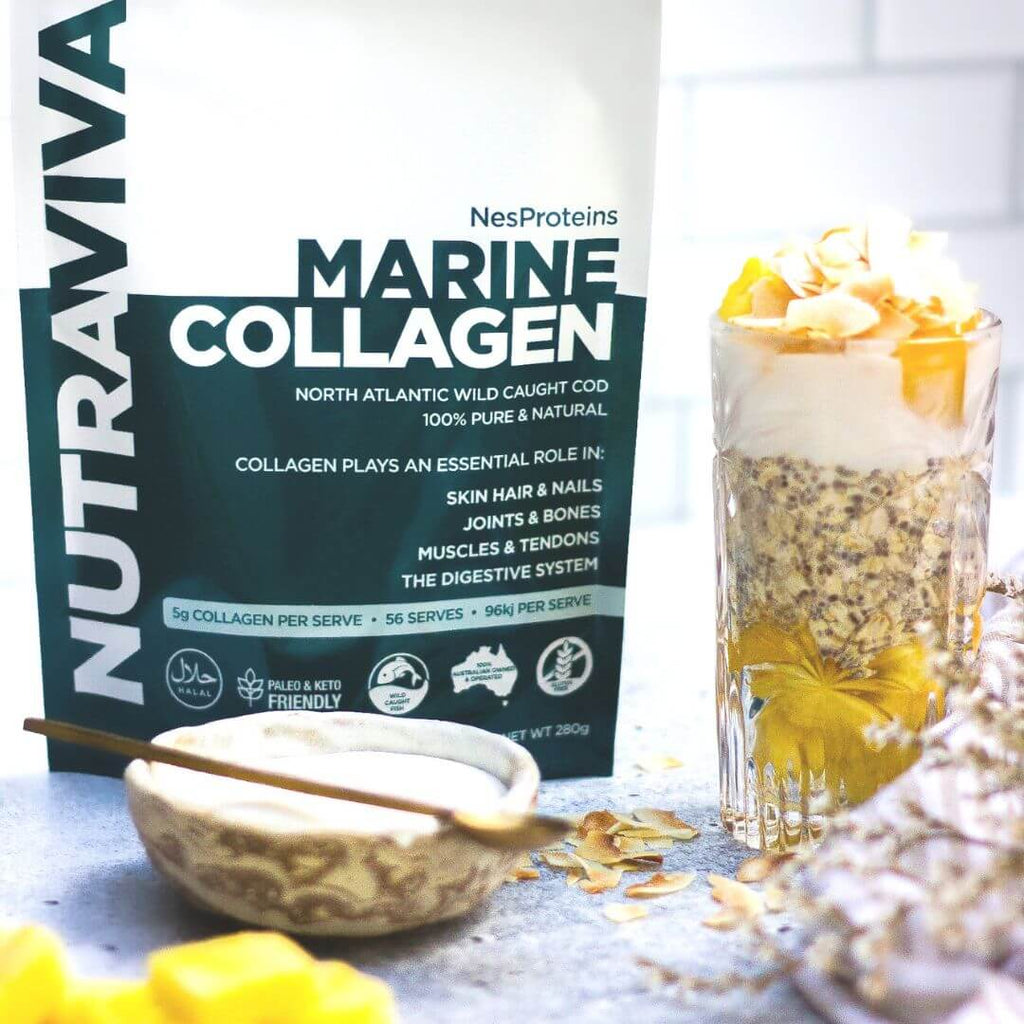 Tropical Overnight Oats Parfait with Collagen
This delicious breakfast recipe combines fresh tropical flavours with protein dense Nutraviva wild caught Marine Collagen powder. It is surprisingly easy to prepare and is perfect for weekend brunch get togethers.
Makes 3 to 4 serves depending on how generous your portioning may be. 
Ingredients
1 cup of oats
2 Tbsp chia seeds
1 1/2 cups of coconut milk
4 Tbsp coconut yoghurt 
2 mangoes, peeled & cut into cubes
1/2 cup of fresh pineapple cut into pieces
1/2 cup toasted coconut flakes
3 Tbsp Nutraviva Marine Collagen
Method
Combine oats, chia seeds, collagen & coconut milk in a container & refrigerate overnight.
Assemble your parfait: in 2 large glasses add in half of the pineapple & mango. Layer over the oat mixture. Layer over coconut yoghurt & remaining pineapple & mango.
Top with toasted coconut flakes. Enjoy your refreshing, spring delight.
Check out and follow our  Instagram,  Facebook and Pinterest for more! We love seeing your delicious creations and foodie feed, so tag us in your social media stories and posts!
Find more of our delicious recipes here.
Find out more about Nutraviva wild caught, sustainable sourced Marine Collagen here
This recipe was developed by Kirsty of @old_salty_trek via @hueimagery.