The Benefits of Pure Bone Broth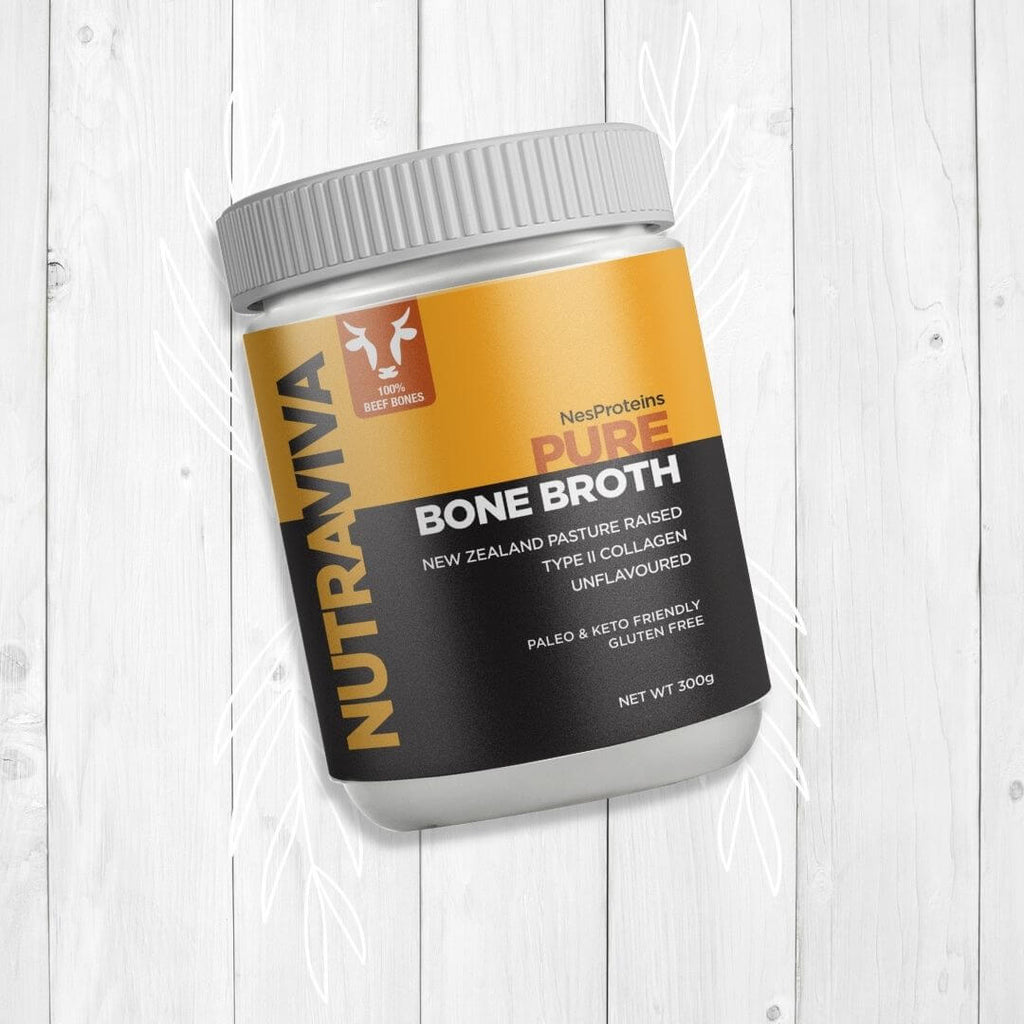 The Benefits of Pure Bone Broth
Bone broth is one of the most powerful ingredients you can incorporate into your diet, and making sure you're using a pure bone broth is crucial. Long associated with maintaining a healthy immune and digestive system, bone broth also works to reduce inflammation throughout the body. This leads to increased longevity, as chronic inflammation can lead to fatigue, body pain, depression or anxiety, gastrointestinal complications, weight gain and loss and persistent infections. Inflammation is also viewed as one of the major causes behind chronic and life-threatening diseases, leading to the development of cancer, cardiovascular disease, diabetes, osteoporosis, diabetes, asthma, and more. By introducing anti-inflammatory ingredients into our diets, we can benefit from the inflammation-fighting properties of these foods, naturally lowering our likelihood of developing long-term health complications or chronic diseases.
For those who are new to bone broth, it's important to drink or eat a bone broth that's pure, rather than one with many additives. Not only will this provide those powerful anti-inflammatory properties, but it's also beneficial for increased immunity and a fully operating digestive system.
What makes a bone broth pure
There are plenty of bone broth alternatives on the market, but not all of them are created equal. Bone broth is made by simmering bones and connective tissue, creating a nutrient-dense liquid that's rich in vitamins, minerals and that all-important collagen protein. By purchasing a bone broth that's made with simple, nutritious ingredients, you can rest assured that you're making the most of every sip.
Nutraviva Pure Bone Broth powder is made from specially selected grass-fed and pasture-raised New Zealand cattle bones that are high in Type II collagen and packed with nutrients and glycosaminoglycans. Slowly dried to remove water, the remaining product is a pure collagen protein, without any additional salt or flavourings. It's gluten, dairy and GMO free, resulting in an all-natural bone broth powder that has no added preservatives or additives. This bone broth powder is designed to provide a pure, unblended and unflavoured bone broth powder source, which can then be incorporated into your regular diet to provide a quality collagen protein. It also provides crucial amino acids which are then used to form collagen throughout the body. 
By using a bone broth powder that has no additives or preservatives, you can get the most benefit from a pure bone broth source, without adding any foreign ingredients into your diet that may not provide the same health outcomes.
How to use pure bone broth
Bone broth is a delicious addition to soups, stews and gravies. It can easily become a staple in your pantry in order to add rich minerals into your daily food intake. Many people also choose to drink it on its own, as a delicious source of healthy vitamins, minerals and natural collagen. Bone broth can be a great snack for those on-the-go who are looking for a vitamin hit. 
Whatever your preference, pure bone broth is a powerful weapon in the fight for longevity. Incorporate its powers into your diet through Nutraviva's easy bone broth powder solutions. 
Learn More About Nutraviva
At Nutraviva, we're all about transparency. We're happy to tell you where our high-quality products come from and what goes into them. Browse our FAQs for more information about our supplements or get in touch if you have any questions or need more information.


Check out our EXPLORE and NEWS sections for more collagen product facts, health and wellness and nutrition resources.

Shop our premium Nutraviva premium collagen product range here.